Cirque Dreams Jungle Fantasy
Mohegan Sun Arena
January 6, 2017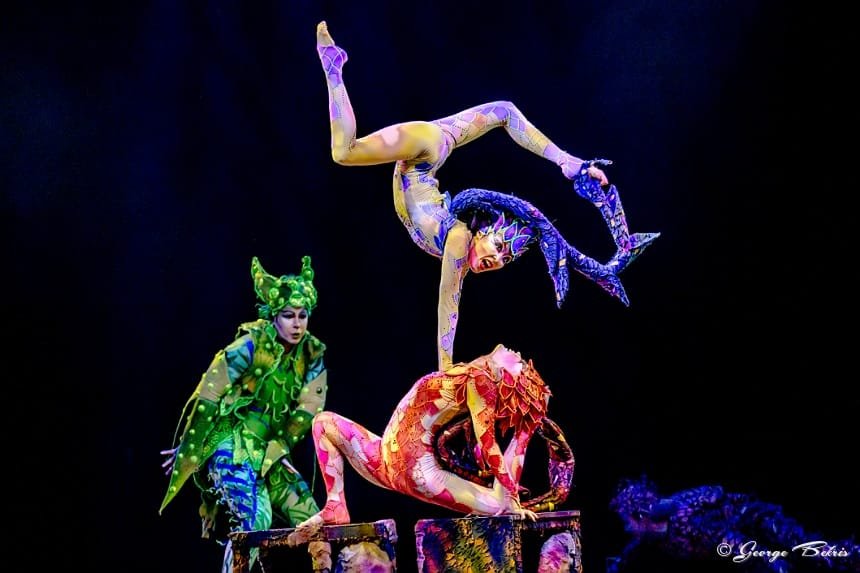 Cirque Dreams Jungle Fantasy awed the full house at the Mohegan Sun Arena on Friday, January 6, 2017. The stage was placed in the center of the arena giving all the patrons a great view of the action. The troupe amazed the spectators with contortions and energetic acts of tumbling and high flying balancing performances. All forms of jungle creatures were brought to life in vivid costumes and make up. There were frogs, snakes, ladybugs, bees, ostriches.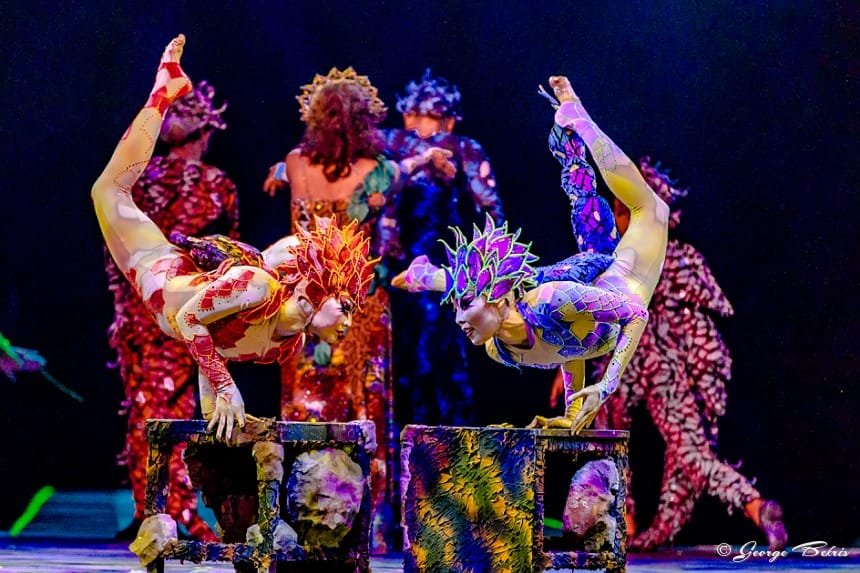 The performers took to the air on hoops, nets, lines and pieces of cloth. Many of these feats done over 20 feet off the ground with no safety net. They performed precise manouvers suspended high off the ground at times only being held by feet on the hoops or an outstretched hand. It is impossible to describe some of the moves that the performers gracefully executed with seeming ease. Only photos and seeing them in person can accurately convey the difficulty of each act and their graceful agility.The crowd laughed and gasped as the dozen or so perfomers bent their bodies and pushed the envelope of what the human body can acheive. To say they were limber would be a gross understatement. Their balance superbe and exact.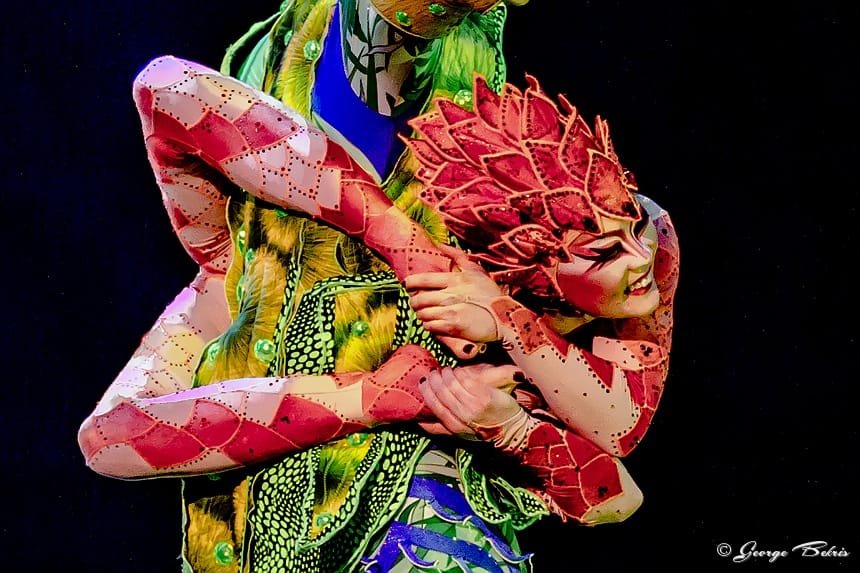 There were jugglers of balls, logs, hoops and people. It was a circus of vibrant color with people and items tumbled and flipped in the air on performers feet over and over at a dizzing pace. The show was fast paced and entertaining. It moved smoothly from one act to another with just enough time for your mind to adjust to what new body bending move was coming next.
A great family event for all ages.
Review by Donna Erichsen
Photos by George Bekris