Richie Furay
Sept. 30, 2016
The Katharine Hepburn Cultural Arts Center

Richie Furay and friends entertained an intimate audience at the Katharine Hepburn Cultural Arts Cents, also known as "The Kate". Richie  helped shape the sound of country rock and folk as we know it today and is known the world over as one of the greats in the early rock scene. A founding member of Buffalo Springfield, Poco, and the Souther,Hillman Furay band, his voice is instantly recognizable.

Furay gave a wonderful performance on September 30th. He started the evening off letting the audience know this was going to be a relaxed performance. Kind of like a gathering in his living room for a evening with friends. It indeed felt like a big living room as the Kate holds only about 250 patrons. It also was a pared down version of his band. He began the evening by himself. Then as the evening progressed introduced his daughter Jessie Furay Lynch who sang harmony beautifully. Scott Sellen joined in after that and played guitar and banjo. Finishing out the quartet Jack Jeckot joined them on keyboard and harmonica.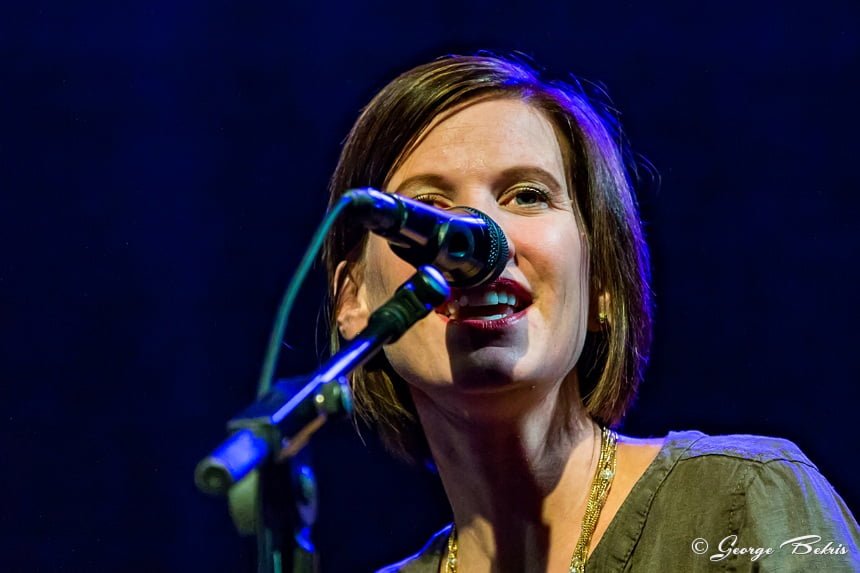 Richie spoke about the influence other artists have had on his career and how they helped in the evolution of his music. He performed Dan Fogelberg's song "Don't Lose Heart" accompanied by his daughter Jessie Furay Lynch on harmony.
The informal show was very well performed and it suited the Kate. Being a small venue Furay was able to easily interact with the audience. It was a very enjoyable evening.

Richie Furay (Lead Vocals and Guitar)
Jessie Furay Lynch (Harmony and Lead Vocals)
Scott Sellen (Lead Guitars, Banjo, Keyboard)
Jack Jeckot (Keyboards, Harmonica, Vocals)
Opening for Richie Furay was the Chris Berardo & The DesBerardos Acoustic Trio.
Chris Berardo, his brother Marc Berardo and Billy Kelly warmed up the crowd. They played a few songs off their "Ignoring All the Warning Signs" album along with the single "Somebody Like Me".


Review by Donna Erichsen
Photos by George Bekris