Greenwich Concours d'Elegance
Greenwich, CT
June 2-3, 2018
Greenwich Connecticut was buzzing with activity this weekend with the 2018 Greenwich Concours d'Elegance. The annual event draws attendees from all over the world for a glimpse of some of the rarest of the rare in the automotive industry and is a Northeastern USA must see for many automobile aficionados and collectors.
The 2018 Greenwich Concours d'Elegance Best of Show winners!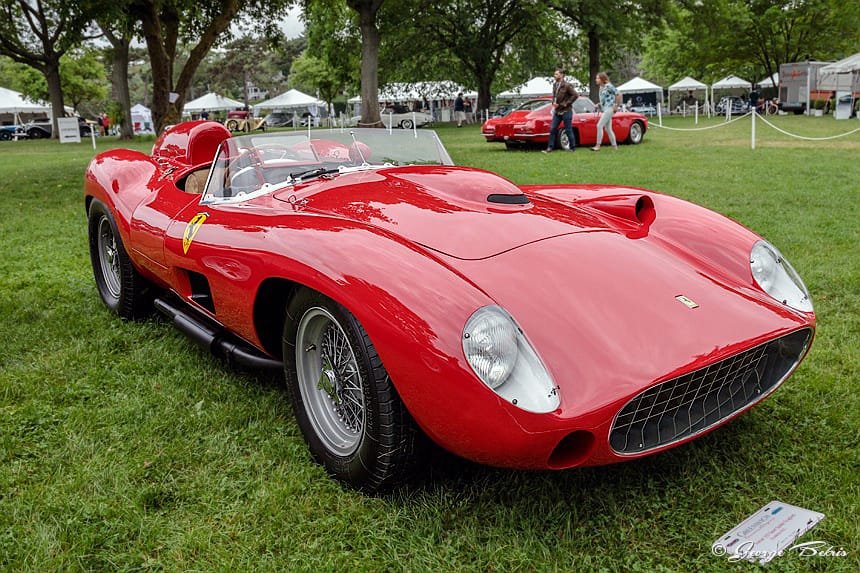 International Best of Show Sport was the 1957 Ferrari 335 Sport Spider Scaglietti of Scuderia N.E.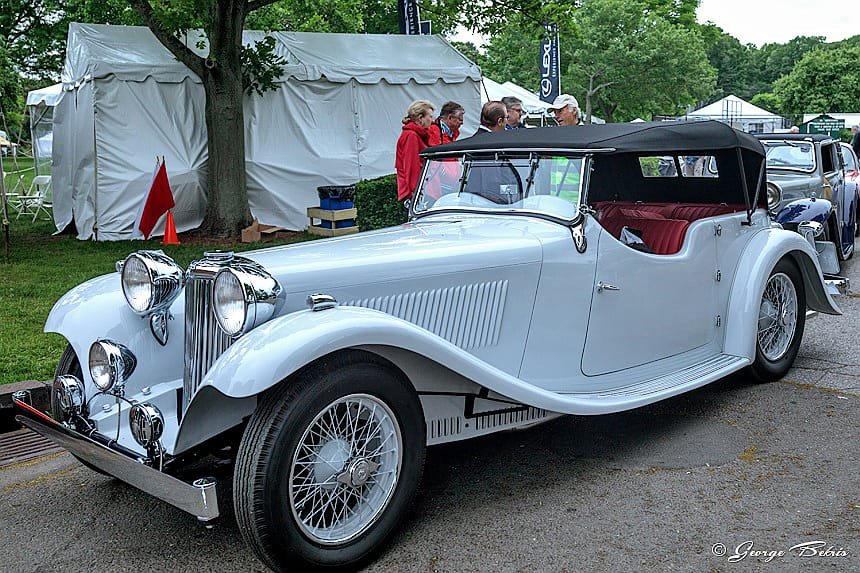 International Best of Show Elegance was the 1935 SS1 Tourer belonging to Colin Seid and Richard Annis.
American Best of Show Elegance was the 1934 Packard Convertible Victoria of Judge Joseph & Margie Cassini, III.
Saturday was the Concours Americana featuring domestic autos and motorcycles. Warm and sunny skies made a perfect day for the crowds of admirers to enjoy the various vintage auto and motorcycles. Saturday included a ring of American and Foreign modern supercars.
Sunday was the International Concours with rings full of Jaguars, Ferraris, Bentleys, MG's, Triumphs and numerous other makes and models. There was something for every taste.
It was a beautiful weekend for a rare gathering of Briggs Cunningham automobiles highlighted at this year's Greenwich Concours. It was an amazing feat to gather so many of the autos in one place for the show. There were 37 original Briggs Cunningham autos produced. Out of the 37 that were made there are now only 35 survivors. The owners of the 35 survivors were invited by the Greenwich Concours officials and 33 of those attended the event. I don't think this milestone will be repeated anytime soon.
For instance one couple Larry and Jan Pfitzenmaier  brought their Cunningham C-4R 2,500 miles from Arizona not sure if the weather would cooperate but taking the chance anyway in order to attend this largest gathering of Cunninghams. Theirs is the last of the 4 continuation C-4Rs completed. It served as the test mule for the other 3. The original 331 Hemi V8 has been rebuilt to 350HP.
There was a variety of different Cunninghams, from convertibles and coupes to Corvettes as well as a 1962 Maserati Tipo 151 straight in from racing at Monaco two weeks ago. Jay Leno entered his 1953 Cunningham C3. It was an amazing sight to seen them lined up along the waterfront gleaming in the sun.
The 12 metre America's Cup yacht Columbia, which Briggs Cunningham was the winning skipper of in the 1958 America's Cup, was at the Delamar Hotel docks next to the concours grounds.  Charter guests enjoyed sailing on the Long Island sound off of Greenwich.
Bonhams returned to Greenwich, CT for its twelfth annual Greenwich Concours d'Elegance Auction on Sunday, June 3rd. Greenwich being less than an hour from New York City drew a large crowd for it's weekend of premier offerings from barn finds and automobilia to totally restored rare gleaming and historically significant autos. There was also an opportunity to bid on one of two dozen cars from the late Carroll Shelby's personal collection.
The weekend was outstanding and a complete success, it's a wrap until next year. This is an event not to be missed.