Greenwich Concours d'Elegance
June 2 – 4, 2017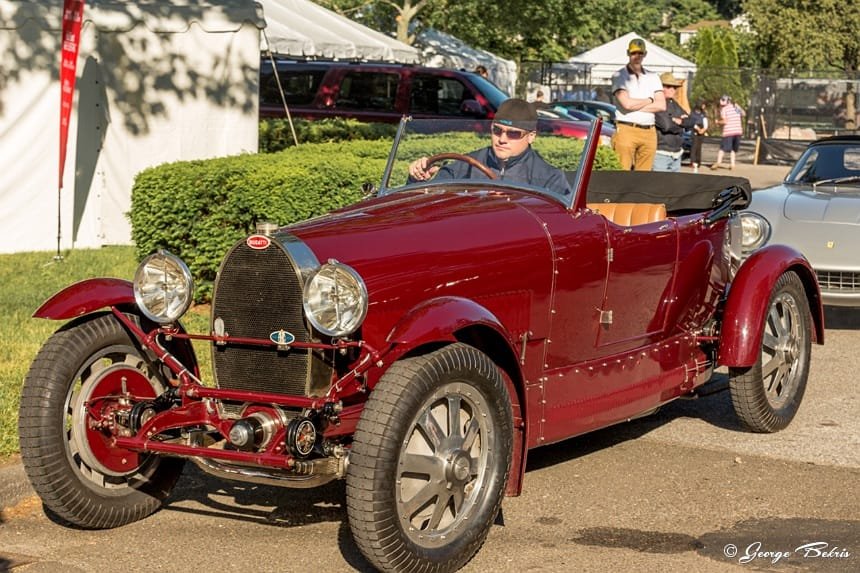 The 22nd edition of the Greenwich Concours d'Elegance was held this past weekend at the beautiful waterfront venue in Roger Sherman Baldwin Park in Greenwich, Connecticut. It was an event celebrating both vintage and some of the latest offerings from the auto industry. The event featured the American Classes on Saturday and the International Classes on Sunday.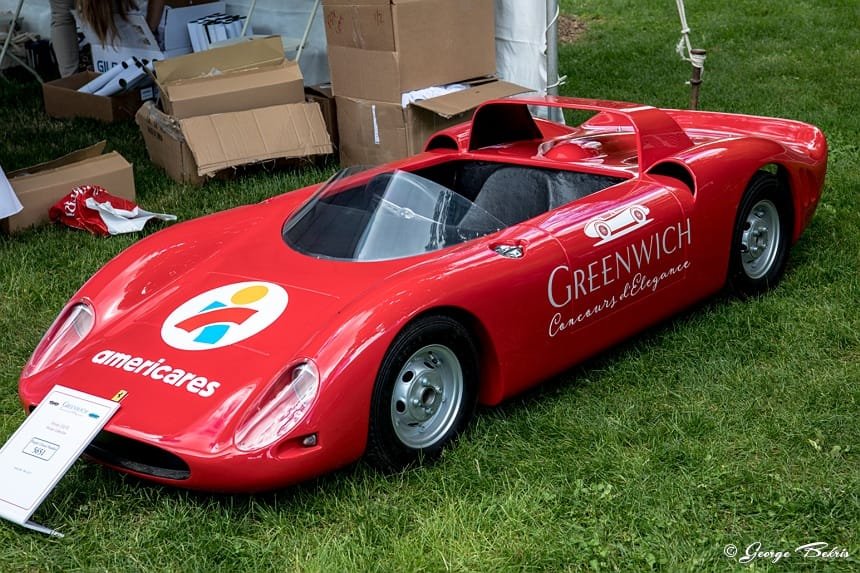 The Concours d'Elegance is an event that also gives back. The proceeds from entry fees and ticket sales along with other generous donations from patrons are donated to charity. Americares, a health-focused charity serving all 50 states and 90 other countries, is the charity of choice for the Concours d'Elegance.
Saturday's event could not have asked better weather and drew crowds from Connecticut and surrounding states to take in the mix of beautifully restored and maintained American automobiles and motorcycles. There were also plenty of custom and hot rods cars on hand as well. There was nostalgia in the air and some owners dressed the part to complement their entries.
The judging was divided into classes with teams of judges. Each team of three was assigned approximately 15 cars to judge. Saturday's classes were Hot Rods, Custom Cars, Children's Cars, Horseless Carriage, Brass Era, Classic Open, Classic Closed, Postwar Open, Postwar Closed, Unrestored Preservation, Competition, Muscle/Performance, Supercar and Motorcycle.
Wayne Carini of the hit Velocity Channel show "Chasing Classic Cars" was an honorary judge. He also had two cars of his in the Concours as entries.
The youngest judge was also a seasoned veteran. Christopher DeMarey at 15 years old was judging for his ninth year alongside his father Jeff DeMarey. Starting at the age of seven it is safe say he was exposed to some of the finest cars on earth before many his age could even pronounce the name Lamborghini correctly. Christopher proudly displayed his pins from previous years tacked to the inside of his jacket. It is safe to say he will continue on at Greenwich for quite a few more years.
Bonhams Auctions held an event on the grounds and Saturday and Sunday displayed items for sale in tents as well as on the lawn for prospective buyers to inspect for Sunday's auction.
Sunday featured the International classes of Bugatti, Racecars from the 2016 Lime Rock Historic Festival, Children's Cars, Prewar, English Sports/GT, English Touring/Saloon, German Sports/GT, Italian Touring, International Sports & Touring, French, Special Interest, Unrestored Preservation and Motorcycle Classes.
One of the interesting things to do is to wander the grounds and speak to the owners about their specific vehicles, especially the restored classics. Many of those I spoke to gladly told the history of vehicle, how long it took to restore and what process they went through to get it right, down to the smallest details. Each owner clearly proud and many had photos of past owners and some cases racing history and drivers.
Take the 1933 Packard 1006 V-12 Cabriolet Deville by Fernandez & Darrin owner who painstakingly had 24 coats of paint placed on his Packard until she gleamed a mirror. He recited how the vehicle was once owned by Charles Lindbergh's son-in-law and possibly Lindbergh himself.
For those who prefer something more modern there was an example of a new generation of concept cars. The Rimac Concept One two-seat high-performance electric sports car designed and manufactured by Rimac Automobil.
The ultra modern electric car has a total output of 811 kW the equivalent of 1,088 hp, and can accelerate from 0–97 km/h (0–60 mph) in 2.8 seconds.
The 2017 Greenwich Concours d'Elegance Best in Show vehicle is decided by an experienced panel of judges and is presented during the awards ceremony, where the owner typically drives the car to the podium area and is interviewed by the master of ceremonies.
The Best of Show for Saturday: 1935 Packard Dietrich D-C Pht.
The Best of Show for Sunday: 1938 Bugatti Type 57C Atalante.
All class winners are listed below,
For all vintage vehicle and modern one of a kind auto and motorcycle admirers the Greenwich Concours d'Elegance is a must see for the summer. If you have not taken in this New England weekend of beautifully crafted vehicles it is something you should consider for next year. In addition it's a charitable event so it's great for everyone involved and attending helps in many ways far beyond Greenwich.
By Donna Erichsen
Photos by George Bekris