Stevie Nicks
Mohegan Sun Arena
Nov. 25, 2016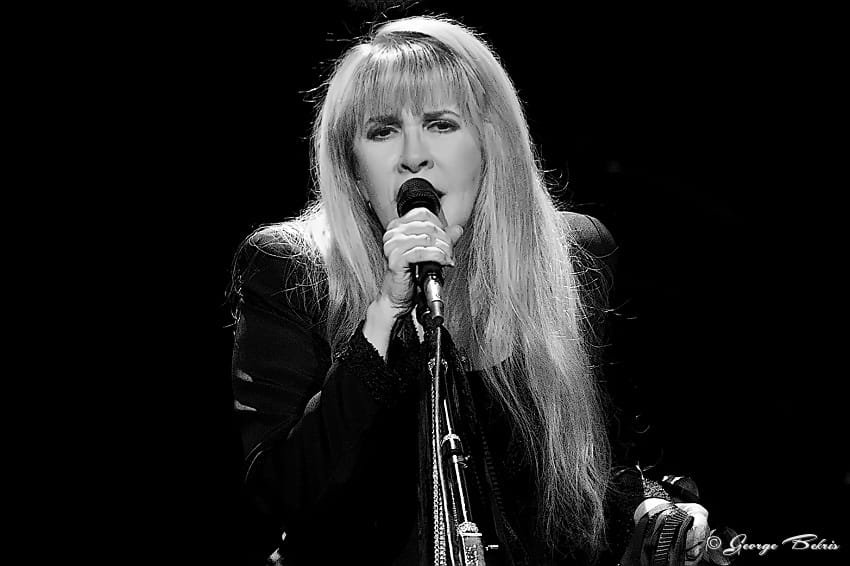 Stevie Nicks North American 24 Karat Gold tour is named after her most recent solo album,
Stevie Nicks greeted the enthusiastic Mohegan Sun crowd with a mix of songs seldom heard in her concerts blended in with a few of her better known hits. She started off the evening with the soul song "Gold and Braid." She also did cuts from newest album, "24 Karat Gold: Songs from the Vault," which were accompanied with stories from Nicks about how each song was written and subsequently "lost" over the years.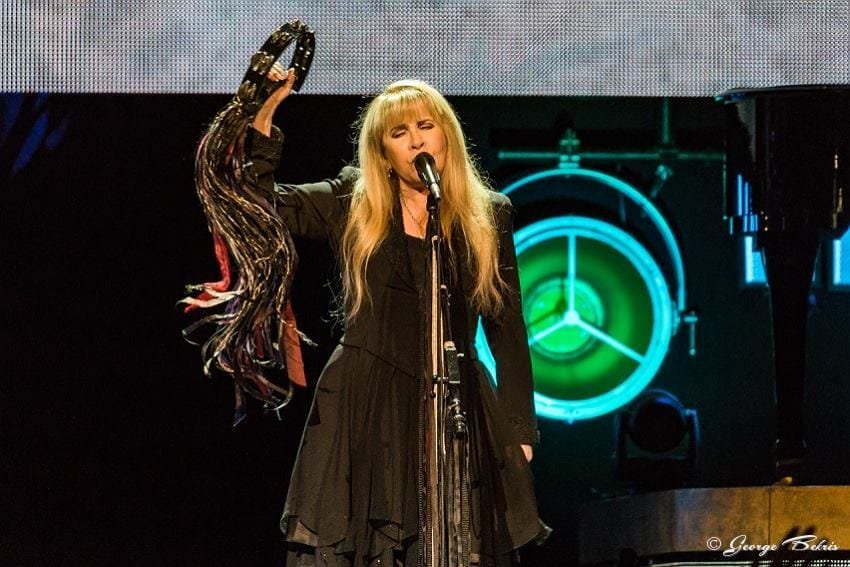 Nicks recalled that she had been in the music industry for 43 years. Nicks did a lot of reminiscing about the early years and playing with Lindsay Buckingham on their first album together. She performed songs from her 1981 "Bella Donna" for the first time since the very early '80s, and four songs not heard live before other lesser played cuts from her 1983 album "Wild Heart".
Nicks talked about bringing the song "Stop Draggin' My Heart Around" onto an album that she credited for launching her solo career. She said Tom Petty and that song were instrumental in making a name for herself without Fleetwood Mac. Nicks then was joined by Chrissie Hynde on stage to perform it along with Waddy Wachtel singing Petty's choruses.
Tempe's Al Ortiz on bass, Sharon Celani and Marilyn Martin were on vocals. Waddy Wachtel her long time production manager played lead guitar.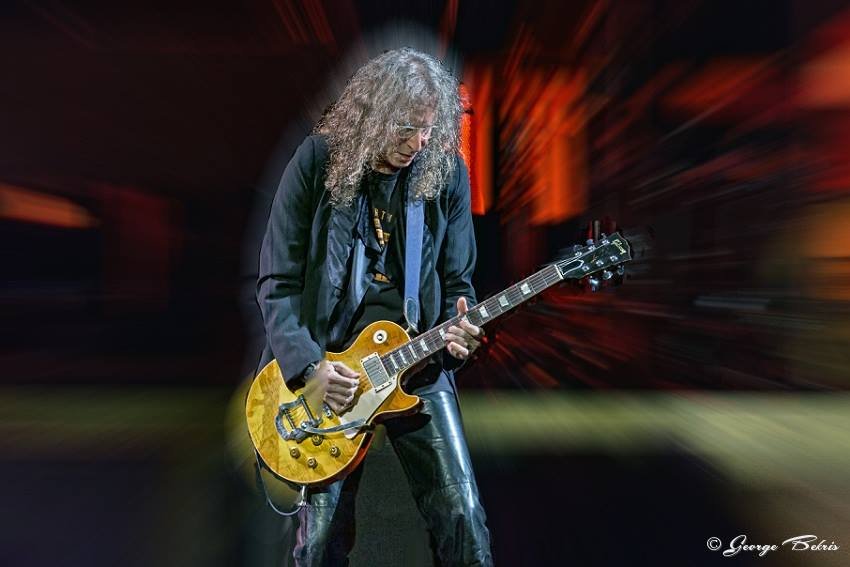 She told of how she did not perform live for 9 years after being dismayed by the internet until finally being moved to perform again by the 2011 song "Moonlight (A Vampire's Dream)" inspired by the film "Twilight: New Moon". She felt she had lived a similar love story to Bella and Edward in her past relationship with Lindsey Buckingham.
She then rolled into a more well know combo of "Gold Dust Woman" a Fleetwood Mac favorite followed by "Edge of Seventeen." as a tribute of sorts to Prince with his images added to the screen. She told that this was one of his favorite songs.
The encore was two of her best know crowd favorites "Rhiannon" by Fleetwood Mac, which Nicks said she has performed at every concert since 1975, and she ended the concert with "Leather and Lace".
After this show it was announced that she would add 20 new dates to the tour.
Chrissie Hynde and the Pretenders opened the show. 

Review by Donna Erichsen
Photos by George Bekris
Stevie Nicks Set List
Gold and Braid
If Anyone Falls
Stop Draggin' My Heart Around (with Chrissie Hynde)
Belle Fleur
Gypsy (Fleetwood Mac song)
Wild Heart
Bella Donna
Enchanted
New Orleans
Starshine
Moonlight (A Vampire's Dream)
Stand Back
Crying in the Night (Buckingham Nicks song)
If You Were My Love
Gold Dust Woman (Fleetwood Mac song)
Edge of Seventeen
Encore:
Rhiannon (Fleetwood Mac song)
Leather and Lace