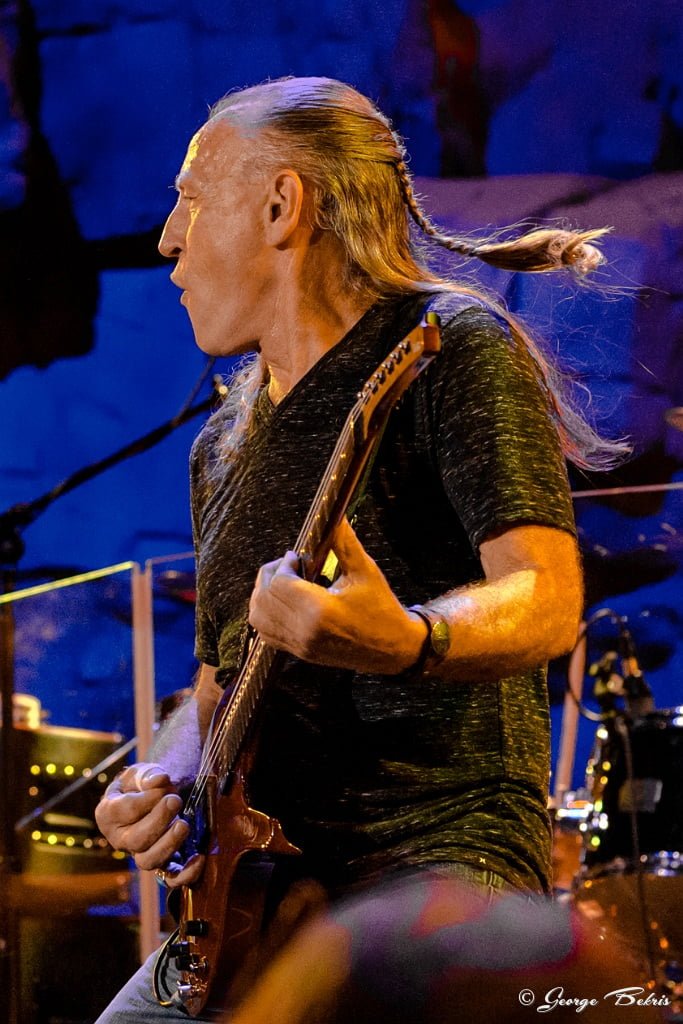 Mark Farner
July 10, 2016 – Mohegan Sun Wolf Den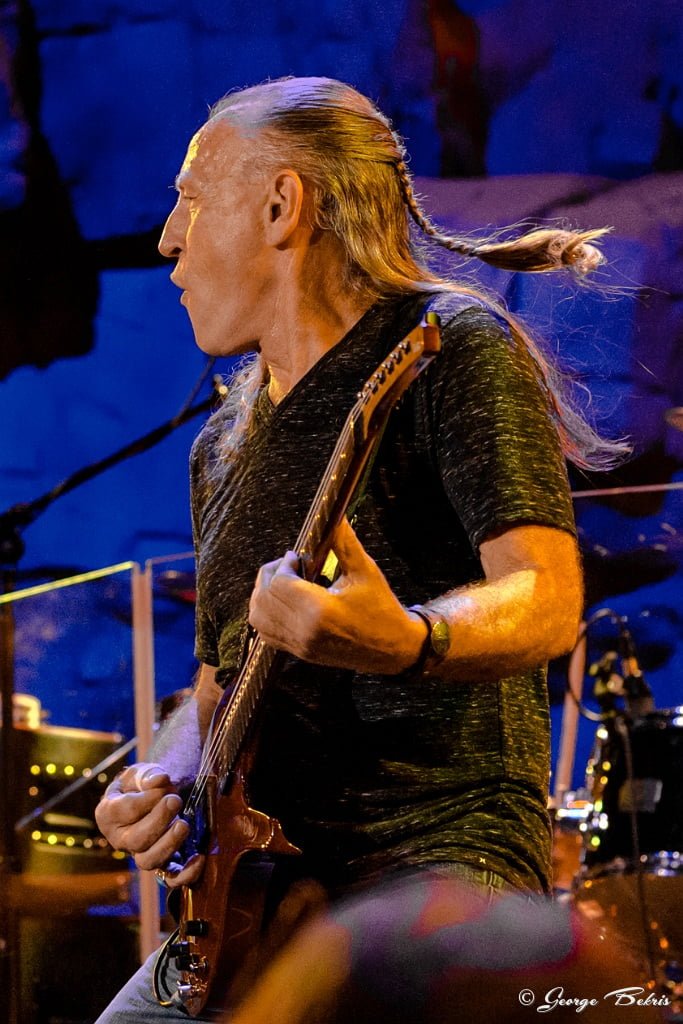 To many, when you speak of "Grand Funk Railroad" the person who comes to mind will always be founding member Mark Farner. He was the heart and soul of the supergroup.
Mark Farner led "Grand Funk' from their breakout concert in 1969 right into the mid 70's. After "Grand Funk" split up in 1976, Farner rejoined the group a couple of times, which didn't work out, He has continued making music and performing for decades and has not stopped just because he is no longer with "Grand Funk Railroad".
During recent years there have been ups and downs. Farner successfully continued his career and in 2012 at the age of 64, cardiac problems finally caught up with him and he underwent pacemaker insertion. Since then he hasn't missed a beat and is still going strong. Farner says his faith is what keeps him going. Even today you still hear fans say they wish the group would reunite. I doubt that will happen, but it does not matter. He is still the ball of energy he always was and his show is non-stop from begining to end..
They began with "Footstompin' Music" and rolled right into "Rock & Roll Soul" and then "Aimless Lady". Farner was energetic and animated. He cavorted about the stage playing up to the audience. His energy was boundless. They blasted away at "We're We're an American Band" much to the audiences delight.
Accompanying Mark Farner at the Wolf Den was his band N'rG consisting of Dennis Bellinger on Bass and background vocals, Hubert (The H-Bomb) Crawford on Drums and Karl Propst on Keyboards and vocals. Together they treated the Wolf Den audience to an evening jam full of Grand Funk hits and a few extras.
Farner spoke of the times when songs stood for something and joined a generation collectively toward causes. He then launched into "Ohio", a well-known Crosby, Stills, Nash & Young song. The band the lightened up the tempo and ended the set with "The Loco-Motion" and "Some Kind of Wonderful".
They returned to the stage for an encore that started with a fantastic drum solo by Hubert Crawford . When Farner introduced the last song of the evening "I'm Your Captain" (Closer to Home). he asked the audience to sing along and as they did to remember and honor the American servicemen and servicewomen who are keeping the country safe far from their homes and families. He didn't have to ask the audience to sing along though, they already were and had been all evening.
It was a memorable concert and a treat to see Mark Farner perform so many of the songs he is so well known for, After all these years,he still plays with such energy, enthusiasm and happiness. His voice and guitar playing are still impeccable and he gives his all in concert and his band is a perfect accompaniment to his sound.
Would gladly see them again.
By Donna Erichsen
Photos by George Bekris  www.georgebekris.com
Setlist:
Footstompin' Music
Rock&Roll Soul
Aimless Lady
We're an American Band
Heartbreaker
Shinin' On
Creepin'
Mean Mistreater
Sin's a Good Man's Brother
Ohio – Crosby, Stills, Nash & Young cover
Bad Time
The Loco-Motion – Soul Brothers Six cover
Encore:
Drum Solo
I'm Your Captain (Closer to Home)