Barrett-Jackson kicked off its newest auction for The World's Greatest Collector Car Auctions® at the sold out The Mohegan Sun Arena in Uncasville, Connecticut. Also, Barrett-Jackson set an attendance record for any event at Mohegan Sun.
"The inaugural Barrett-Jackson Northeast Auction became a success within the first few hours with record crowds and an unprecedented sell-out of both tickets and consignments," said Craig Jackson, chairman and CEO of Barrett-Jackson. "This will be absolutely the best collector car event in the Northeast in 2016."
Mohegan Sun, one of the most spectacular entertainment, gaming, dining and shopping destinations in North America, hosted the three-day collector car auction event for visitors from around the world. Coverage of the inaugural Northeast Auction presented by Barrett-Jackson was broadcast live on the Velocity and Discovery television networks as well.
The first Northeast Barrett-Jackson exceeded expectation and the sale achieved $30,378,920 in total sales, and 574 vehicles sold for an average price of $52,925.  Not bad for it's first year in New England.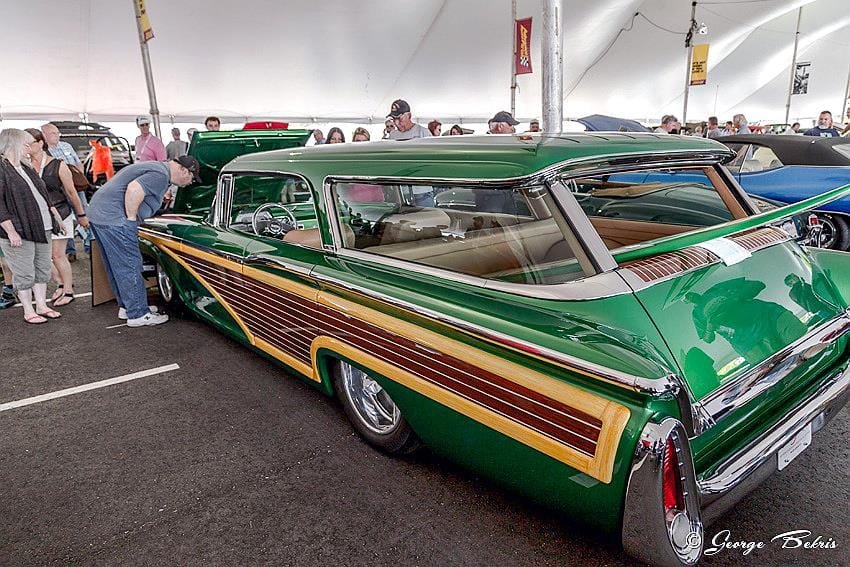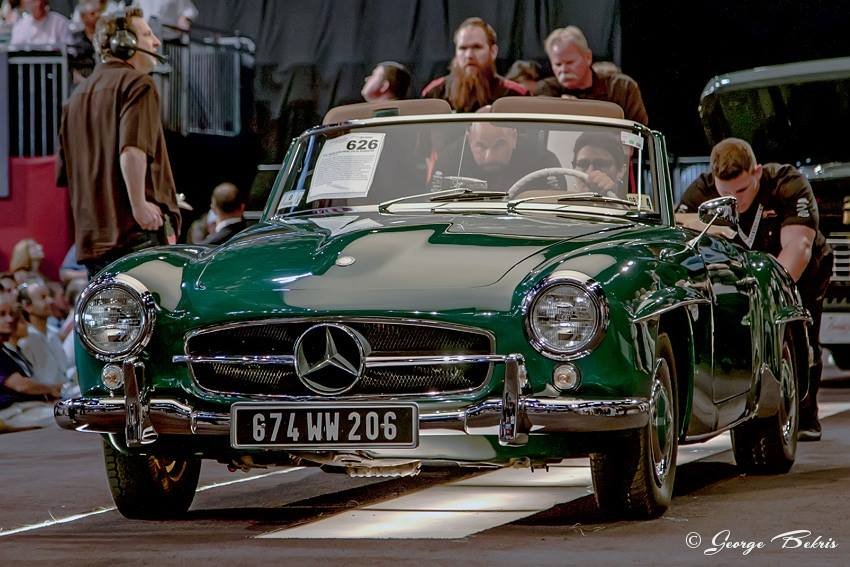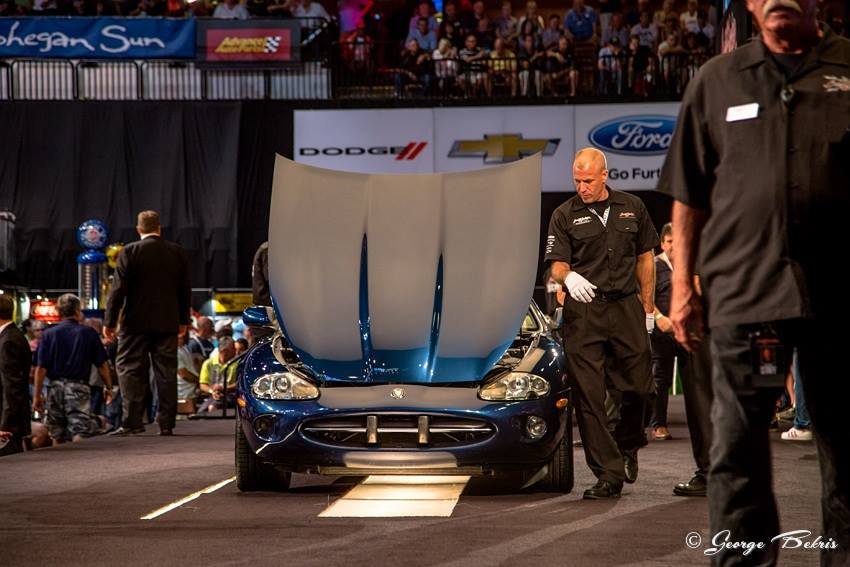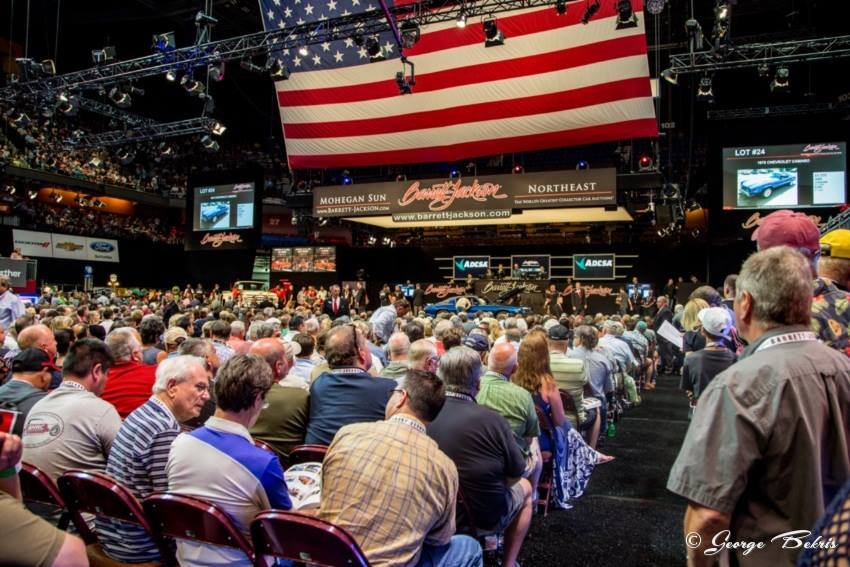 Top sale of the weekend was a 1969 L88 Corvette at $624,800. Big sales in the American muscle category included a 1969 Boss 429 Mustang at $346,500, a 1970 Plymouth Hemi Superbird at $330,000 and a 1968 Shelby GT500 KR Convertible at $203,500. Barrett-Jackson had numerous Italian cars in the lineup, including several 1990s Lamborghinis and 1980s Ferraris. The most expensive of them were the 1998 Lamborghini Diablo SV Monterey Edition at $253,000 and the 1967 Ferrari 330 GT 2+2, a two-headlight car, at $330,000. This being a mostly no reserve Barrett-Jackson sale, there were only a handful of no-sales.
The Mohegan Sun arena was full of both bidders and spectators. During one part of the sale there were so many bidders in attendance they spilled over into the spectator portion of the arena making it even more interesting to watch the fast paced bidding.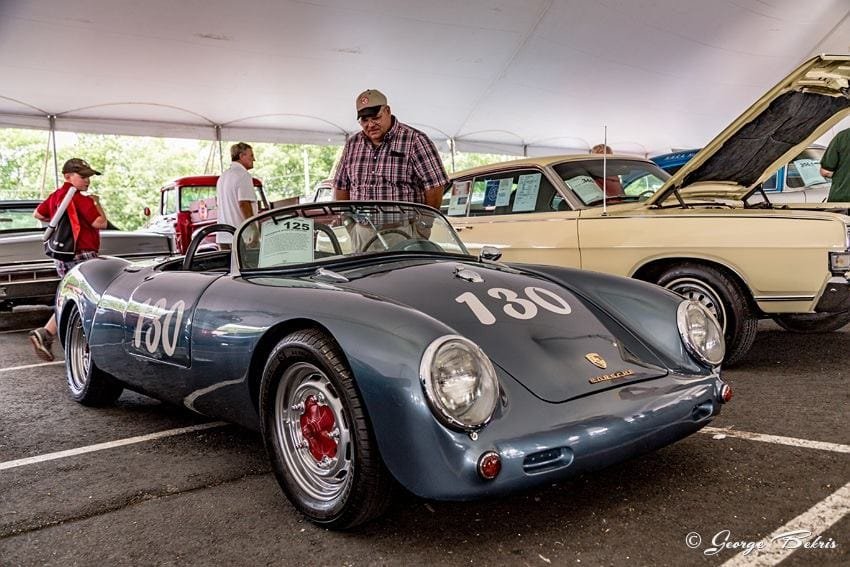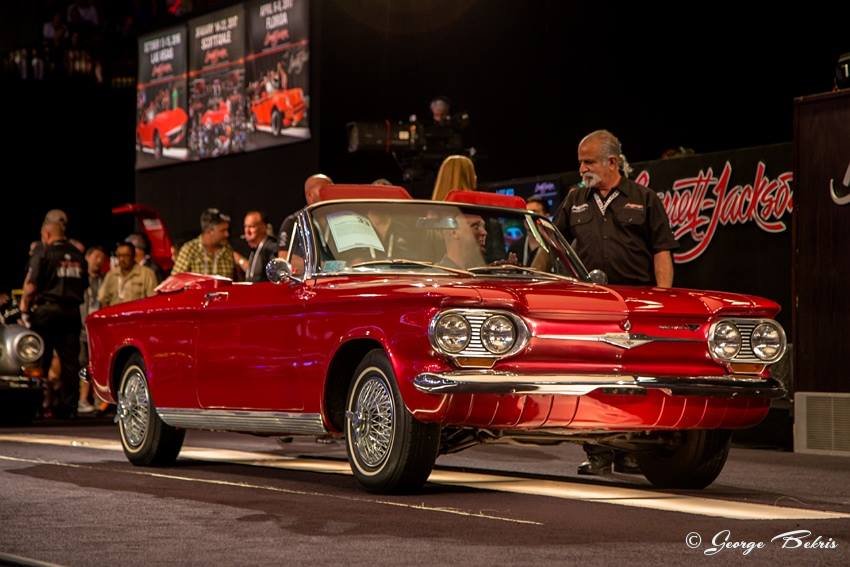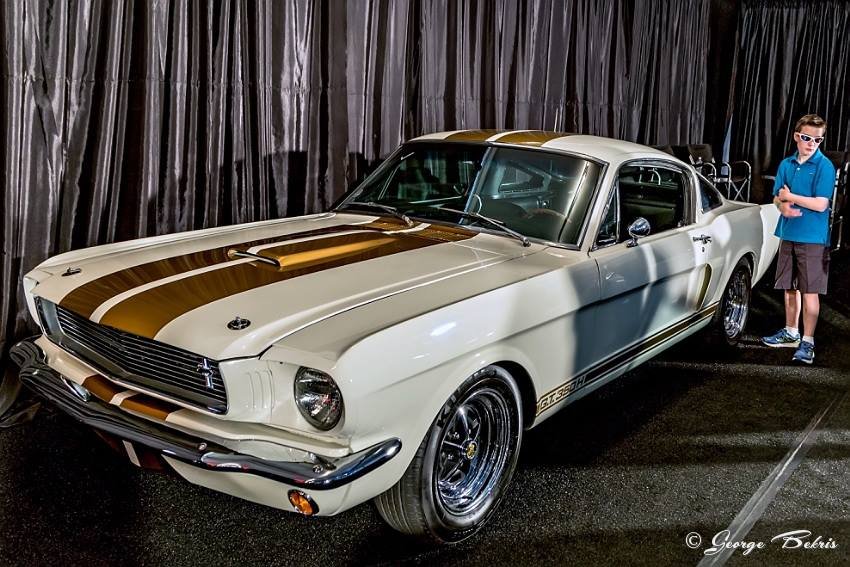 There were vintage hot rods and old army vehicles as well. The auction had a wide array of memorabilia ranging from gas pumps and old signage to bicycles and pedal cars. So even if you were not in the market for a Lamborghini there were plenty of items to bid on.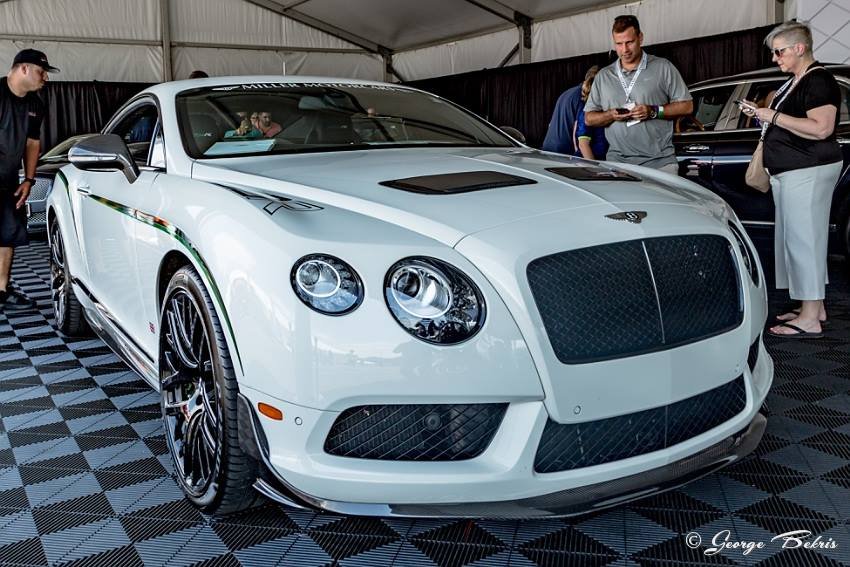 Many in the crowd did not even come to bid but to stroll the giant tented parking lots of Mohegan Sun and take in the best car show around. There were classics, exotics, muscle cars, hot rods for everyone's taste. There were one offs and show cars like the Shelby all polished aluminum shining in the sun.  Many of these cars you won't see at any other show in the Northeast and the crowds seem to appreciate all of them judging by the spectators flocking from tent to tent and milling through the parking garage filled with both flesh and steel.
Barrett-Jackson Northeast drew in its share of stars to enjoy the event. Richard Rawlings and Aaron Kaufmann of Fast 'N Loud and brought in 12 vehicles from Dallas to sell at auction.  They were  spotted throughout the weekend with others from Gas Monkey Garage and camera crew zipping around the event in his Gas Monkey Garage golf cart as well as onstage during the auction.
Established in 1971 and headquartered in Scottsdale, Arizona, Barrett-Jackson, The World's Greatest Collector Car Auctions®, is the leader in collector car auctions and automotive lifestyle events. The company produces auctions in Scottsdale, Arizona; Palm Beach, Florida; at Mohegan Sun in Connecticut; and Las Vegas, Nevada. With broadcast partners, Velocity and Discovery Channel, Barrett-Jackson will feature live television coverage in 2016, including broadcasts in over 100 countries internationally. Barrett-Jackson also endorses a one-of-a-kind collector car insurance for collector vehicles and other valued belongings.
Hopefully this inaugural Barrett-Jackson Northeast Auction will be the first of many years of auctions and amazing vehicles to come in the future.
For more photos of the Barrett-Jackson Northeast Auction visit George Bekris Photography 
For more information on Barrett-Jackson Auctions visit Barrett-Jackson Online