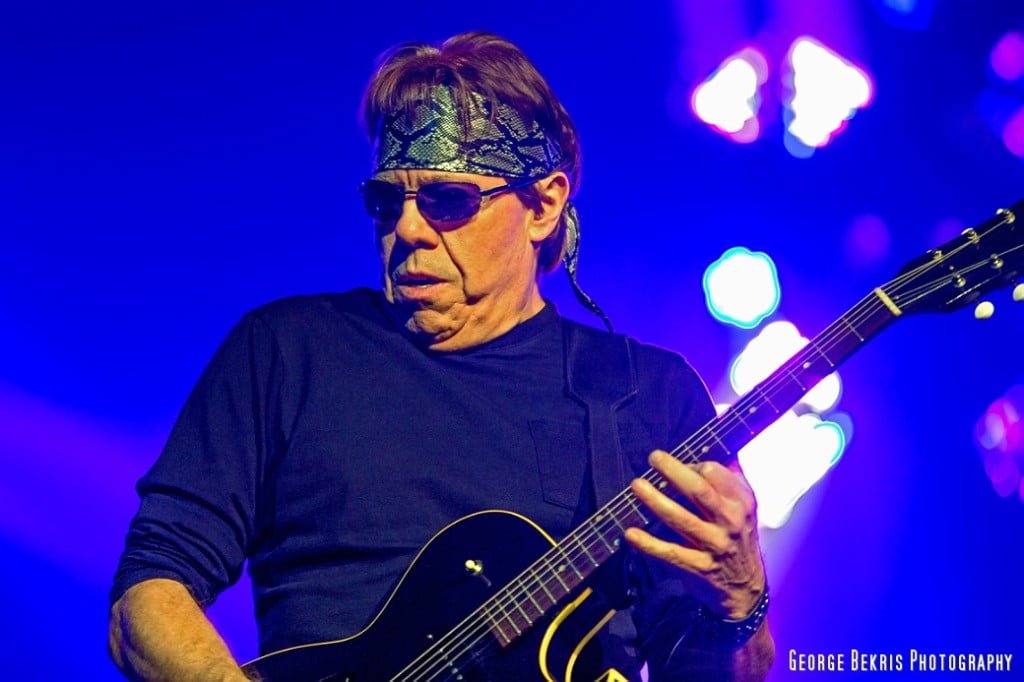 George Thorogood and The Destroyers
Garde Arts Center
New London,CT
Mar.7,2015
March 7, 2015
For some George Thorogood at the Garde Arts Center was their first concert, for some it was one of many of seeing the band. After 40 years of "Bad to the Bone" George Thorogood and his band of Destroyers still rocked the house with a good solid show of pure raw energy last night in New London, Connecticut. The Danielle Nicole Band warmed up the crowd with her bass guitar and some cuts from her new upcoming EP, including "Starvin' for Love." The audience was eager to be bad as well. There was an eclectic mix of long hair 20 somethings and gray hair sixty somethings, some still sporting their long hair. The outcome of that mix was a pumped up crowd full of energy. Everyone ready to rock, stomp, clap and shout out the words to the well known tunes set in stone for the ages from the 80's radio play. Most of his songs are still played daily on stations across the country so his following has done nothing but grow over the years. His ageless sound still as relevant now as it was back in the day. After all this time Thorogood still retains the bad boy vibe he has carried all these years and didn't come up short in this performance. The band had a good time and fed off the energy of the crowd. The Garde Theater is a relatively small house and intimate enough for a lot of interaction with the audience. Thorogood played to them all from the front row to the back of balcony.
Thorogood played all of his tried and true hits in the set to satisfy an audience primed up for "badness"and some good down home boogie-blues. They made sure to play Rock Party, Who Do You Love and The Fixer. The crowd helped make sure he was not drinking alone and all by himself as cups were raised to spur him on to belt out tune after tune. I Drink Alone, Move It on Over , One Bourbon, One Scotch, One Beer, followed by Get a Haircut and of course Bad to the Bone.
The Destroyers were excellent and Jeff Simon (drums, percussion), Bill Blough (bass guitar), Jim Suhler (rhythm guitar) and Buddy Leach (saxophone) and the ever great performer George Thorogood proved that they are indeed Badder Than Ever. George Thorogood and the Destroyers and the Garde Arts Center were a perfect fit. I will go back anytime I get the chance too when he brings the bbbbbaaad band back to town.
Review by Donna Erichsen
Photos by George Bekris